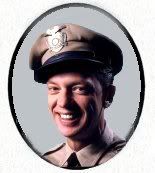 THE WRITERS' POLICE ACADEMY DON KNOTTS NOVEL WRITING CONTEST
http://writerspoliceacademy.com/contest1.html
$10 ENTRY FEE
Submission Deadline: June 1, 2010.
Cover letter should be in the form of a ONE-page query letter that offers a brief synopsis of the work including genre, word count and author bio. Submit FOUR copies of the first 12 pages of your manuscript.
Contest is open to all genres (please, no erotica) and is not exclusive to attendees of The Writers' Police Academy.
Mail to:
Don Knotts Silver Bullet Award
c/o Dreisbach Literary Management
PO Box 5379
El Dorado Hills, CA 95762
The Don Knotts Silver Bullet Contest Award winner will receive The Silver Bullet Award, free Writers' Police Academy registration ($235 value), and have the opportunity to submit their entire manuscript to one of the judges. Winner of the Silver Bullet Novel Writing Contest will also win free attendance to an Algonkian Conference. Algonkian holds a dozen or so conferences per year including the San Francisco Write and Pitch Conference (W&PC) and the New York Pitch and Shop Conference. For the smaller, one-on-one intensives like those in Algonkian Park and Fisherman's Wharf, the winner would have a credit of $600 towards the conference since lodging is part of the conference fee.
http://www.algonkianconferences.com/conferences.htm